The region is very green valley surrounded by high mountains deserts and multicolored. The climate is dry in most areas, although in some valleys and jungle regions are hot and humid. In tourist areas the temperature varies between 10 and 15 degrees between day and night. It is convenient to take protection from solar radiation and light jacket for evenings in summer and more important in winter.
Here you will find the famous Vallesl Calchaquies, the Quebrada de Humahuaca and Puna landscapes also leaning Yungas forests on the slopes of the northern mountains. On your journey, along the way, you will find many small villages of peaceful habits cultivated with olives, vines and fruit in the area. Reclining in the Andes of this region the Argentine provinces of Salta, Jujuy, Tucum??n and Catamarca. Also included in the Great Plains circuit in Santiago del Estero.
SALTA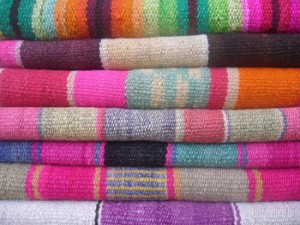 Let's start our tour of the city of Salta. It has one of the historic and best preserved colonial region. You can photograph buildings from the time of the Spanish conquest and the Cabildo, the Cathedral and the church of San Francisco founded in 1623. From this city get the famous Train to the Clouds, which will take you on a fantastic journey through mountains and precipices, to the heights of the Puna in the Andes.
If you would like to know the folk music of the region the city is the best place. Here you will find many different rocks, kind of bars where night folk singing and dancing in traditional clothing while serving typical food of the region as the empanadas from Salta, the tamale and the soup.
Outside the city have the Calchaquies Valleys circuit where you can visit the ruins of a citadel Hispanic Tastil called Santa Rosa. The small town of Iruya is one of the most beautiful landscapes of the region. Cafayate is populated by artisans and wineries that produce the famous wine of Cafayate, unique in the world. You always want to stay one more day in Salta, is a good decision.