Tours and visit to the Colon Theatre of Buenos Aires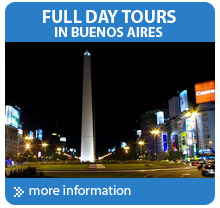 The Colon Theatre of Buenos Aires, a few meters from the Obelisk, is one of the icons of Argentine art, music and dance. Revered by the public for the magnificence of its decoration, the quality of their presentations and architectural features, has a spectacular acoustic sound leading towards the viewer anywhere in the room. It was recently restored and modernized in technology to recover the original brightness of a room with over 100 years of history.
Interestingly join one of the guided tours that take place every day from 9 to 17 every 15 minutes and cost USD 25. The tour lasts one hour. Inside, work the Instituto Superior de Arte, a library, a Musical Experimentation Center, and various workshops where they perform most of the staging, backdrops, sets and costumes. There is also a museum with old elements and costumes presentations.

"Al Colon" is one of the typical phrases used in Argentina for those who thrive in the diverse cultural expressions. In the collective imagination of Argentines the Teatro Col??n offer for the highest artistic status of all times.
Colon Theatre of Buenos Aires tourist Information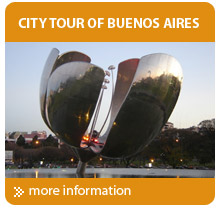 Declared a National Historic Landmark in 1989, the present building of the Teatro Col??n took more than 20 years of construction. The execution of the work was continued for two decades and was inaugurated on May 25, 1908 with the presentation of Aida by Giuseppe Verdi. Among the elements to highlight the Colon, we can mention that it is decorated in rich gold and scarlet, a scenario with 35 meters deep in the Italian horseshoe, a central chandelier with 700 light bulbs, and a dome with musical motifs painted in 1966 by Raul Soldi . There are also many elements and ornamentation that has been brought from Europe, as a bright stained glass located in the foyer of the house made Gaudin of Paris and yellow and pink marble of Siena and Portugal.